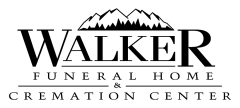 Locations
Walker Funeral Home Spanish Fork

187 S Main St

Spanish Fork, UT 84660-2032

Walker Funeral Home Payson

587 S 100 W

Payson, UT 84651-2865
About Us
In 1951 after returning home from World War II Lynn Walker purchased a home in downtown Spanish Fork with the desire to serve his community and help honor the lives of those who have passed on. With his family by his side he constantly strived to help those around him during a tender time of need. Lynn had a passion to work and serve others. Throughout his life he gave all to serving others and grew many fond relationships. Lynn's two sons Allyn & Stewart continued his legacy helping to maintain the highest ethics, standards, and practices in the funeral profession. They took Lynn's passion and continually added the best practices to genuinely love and serve the community they lived in. Today Lynn's 3rd generation continues to uphold the same commitments, passion, and love for the community that was taught as a way of life. The Walker family strives to continue to provide nothing less than your complete satisfaction. We are committed to helping you and your family through the difficult and tender time of losing a loved one.
---
Don't see your business?
Contact us here to get your business listed above!