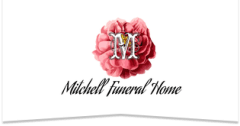 Locations
Mitchell Funeral Home

233 E Main St

Price, UT 84501-0490
About Us
The staff at Mitchell Funeral Home would like to welcome you to our website. It is our hope that this site helps you learn more about Mitchell Funeral Home and the services we offer. Since 1939 Mitchell Funeral Home has been the preferred choice providing exceptional service and the greatest value in the area. Mitchell Funeral Home is a trusted name in the funeral industry that has been providing funeral services to all faiths for the past 81 years. Our mission has been to provide families with personal, compassionate care that meets and exceeds their expectations in a dignified, warm, and caring atmosphere. Our staff and their families are lifelong residents of Carbon and Emery Counties. Since our staff is part of the community, we realize the importance you've placed in us and we pledge the utmost respect in all we do.
---
Don't see your business?
Contact us here to get your business listed above!