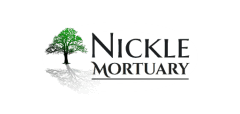 Locations
Nickle Mortuary

190 S Center St

Delta, UT 84624-0846
About Us
Caring for those in our community who have lost loved ones to death is not just a job for us. Rather, we consider it our privilege and responsibility. Living in such a tight-knit community, we have done our best to give the best quality of service to our friends and family. Nickle Mortuary aims to continue its legacy of dedicated service as it has done for generations.
---
Don't see your business?
Contact us here to get your business listed above!