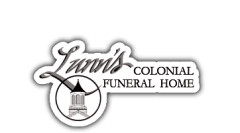 Lunn's Colonial Funeral Home
website
Locations
Lunn's Colonial Funeral Home

2812 Midwestern Pkwy

Wichita Falls, TX 76308-2807
About Us
That tradition continues today at Lunn's Colonial Funeral Home in Wichita Falls. The tradition was begun by the grandfather of the late Raymond N. Lunn, who was the third generation family member at Lunn's Funeral Home in Olney, Texas. Ray's son, Will Z. Lunn and now his grandson, Cuatro Lunn and grandson-in-law Chase Richardson, represent the fourth and fifth generations of funeral service professionals in our family. Even with Ray's passing in 2014, his wife Valine Lunn still plays an active role in the organization's operation. Through the years, we have always endeavored to treat our families with the utmost care, compassion, and respect.
---
Don't see your business?
Contact us here to get your business listed above!