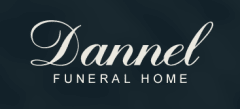 Locations
Dannel Funeral Home

302 S Walnut St

Sherman, TX 75090-7153
About Us
Serving families is what we do best. It's reassuring to know that the Dannel family has been in the funeral business since 1896. For over 100 years, each generation of Dannels has passed along the pride, the expertise and the compassion that distinguishes us. Charles Oliver Dannel III continues the family tradition of serving the Texoma community with exemplary leadership and genuine care. Our heritage is built on doing the extra things that families appreciate. We know that many people are uncomfortable with planning or even attending a funeral. It's not unusual to feel awkward and unsure about what to do. We will lead you through every decision, helping you understand options so that your family receives the gift of a well-planned, personalized and unique tribute. Every family has a history. We are interested to know about you and your family.
---
Don't see your business?
Contact us here to get your business listed above!