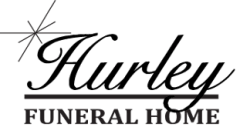 Locations
Hurley Funeral Home Pleasanton

118 W Oaklawn Rd

Pleasanton, TX 78064-0030

Hurley Funeral Home Lytle

14822 Main St

Lytle, TX 78052-9641

Hurley Funeral Home Devine

303 College Ave

Devine, TX 78061-3838

Hurley Funeral Home Pearsall

608 E Trinity St

Pearsall, TX 78061-3838
About Us
Atascosa County natives Millard Hurley and his son Charles pioneered the funeral business here. For over 100 years the Hurley name has stood for integrity, honesty, value and compassion. The great people of Pleasanton, Devine, Lytle and Pearsall and the surrounding counties have expressed faith and confidence in us for more than a century. We are humbled by their trust, and we are dedicated to fulfilling it. At times when emotions are most fragile, when clear thinking is most difficult and when survivors are least capable of action, we stand prepared to assist our friends and neighbors. We are proud that you select us for this most important final tribute.
---
Don't see your business?
Contact us here to get your business listed above!