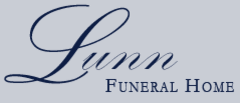 Locations
Lunn Funeral Home

300 South Ave M

Olney, TX 76374-0217
About Us
In 1913, W.N. Lunn began Lunn Furniture and Undertaking Company in Olney. Proudly, nearly 100 years later Lunn Funeral Home is now a fifth generation, family owned business. Our company began on Main Street where Cub Drug is today. The undertaking business was located in the back of the furniture store until 1927, when the funeral home was moved around the corner to Grand Street. In 1923, Lunn Undertaking started the first motorized ambulance service in Olney. A few years later, Raymond Lunn, W.N.'s son, began working with his father and continued until 1959 when W.N. Lunn passed away. In 1959, Raymond was proud to have his son, Don, move back to Olney to join the firm. They ran the ambulance service together until 1976 when state regulations changed, making it no longer feasible. Don and Raymond worked with each other for over 27 years until Raymond retired in 1986. Because she is such an integral part of the Lunn history, we must mention Miss Virginia Moore. Raymond hired Virginia in 1945 as a secretary and bookkeeper. She faithfully served us for over 50 years, working for all five generations of the Lunn family. Her loyalty and wholehearted dedication to us will never be forgotten and she will always be remembered as a treasured friend.
---
Don't see your business?
Contact us here to get your business listed above!