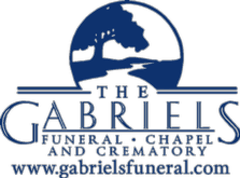 The Gabriels Funeral Chapel And Crematory
website
Locations
The Gabriels Funeral Chapel And Crematory

393 North Ih 35

Georgetown, TX 78628
About Us
The Gabriels Funeral Chapel and Crematory is a locally owned, full service funeral home, dedicated to providing personal, meaningful and professional funeral services for families and individuals grieving the loss of a loved one. We are committed to offering information, guidance and assistance with the highest level of competence, integrity, courtesy, respect and compassion. The Gabriels was founded in 1993 by a number of Georgetown-area families dedicated to preserving the funeral customs and traditions that have comforted generations of Central Texans. The forming of The Gabriels ensured that families would always have the choices they want at a reasonable price. Together, we have proudly served the community and personalized services for thousands of families.
---
Don't see your business?
Contact us here to get your business listed above!