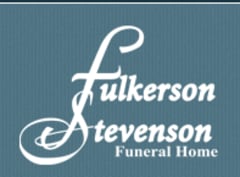 Fulkerson Stevenson Funeral Home
website
Locations
Fulkerson Stevenson Funeral Home

315 2nd St Nw

Sidney, MT 59270-3933
About Us
The Fulkerson Stevenson Family and staff are firmly committed to relieving the stress, and easing the burden of grief of the families who depend on us – regardless of race, religion or financial status. We offer guidance and support for as long and as often as you need us. We've carried on this commitment of family service and counseling for over two generations, and we extend this service to every family from fourteen convenient locations. Our mortuaries are located in Miles City, Forsyth, Helena, Jordan, Terry, Broadus, Wolf Point, Poplar, Circle, Culbertson, Sidney, MT, Williston, Watford City and Tioga, North Dakota.
---
Don't see your business?
Contact us here to get your business listed above!