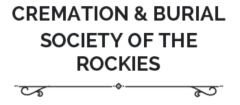 Cremation & Burial Society Of The Rockies
website
Locations
Cremation & Burial Society Of The Rockies

2510 Spurgin Rd Ste A

Missoula, MT 59804-3105
About Us
Whether a family chooses cremation, burial, or entombment, we believe it is your right and our first priority to provide the very best in caring and professional service to every family that we serve. Our goal is to help each family honor the life of their loved one with a service offering dignity, integrity, and respect...allowing family and friends to come together to remember, to honor, to support each other and to celebrate a life that has lived. Because we are family owned, we are proud to work like a family, everyone doing their part to provide honest, compassionate service to every family in need. We are very proud of our tradition, and we pledge to continue our commitment to families far into the future.
---
Don't see your business?
Contact us here to get your business listed above!