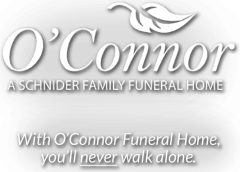 O'connor Funeral Home & Crematory
website
Locations
O'connor Funeral Home & Crematory

2425 8th Ave N

Great Falls, MT 59401-1925
About Us
O'Connor Funeral Home & Crematory has been privileged to serve Great Falls and the surrounding area for over a century. Our long, rich heritage of providing unmatched service to the community began with T.F. O'Connor in 1911. Today our locally owned and operated funeral home continues to maintain that same high standard and commitment to our community. Our mission is to make a difficult, often emotional time in your life a little easier. Meeting the needs of people who are grieving is of the utmost importance to us.
---
Don't see your business?
Contact us here to get your business listed above!