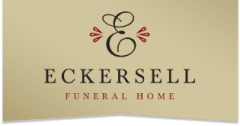 Locations
Eckersell Memorial Chapel

101 W Main St

Rigby, ID 83442-1312
About Us
Eckersell Funeral Home was established in Rigby, Idaho in 1928 by Adam Berdett and Pearl Thomson Eckersell. At that time it was a combination funeral home, furniture store and ambulance service. In 1946 we changed locations to it's present location of 101 West Main Street in Rigby and have been serving the surrounding area for three generations and for 83 years.
---
Don't see your business?
Contact us here to get your business listed above!