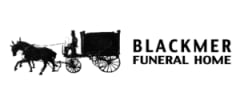 Locations
Blackmer Funeral Home

305 N Mill St

Grangeville, ID 83530-1870
About Us
Located in Grangeville, Idaho and serving the region of North Central Idaho. It is our mission to deliver quality, honest and affordable funeral services to families and individuals. We offer burial, cremation, monument and pre-planning services. It is our mission to provide you with information, services and products that will produce satisfying results for you in the days, weeks, months and years ahead. Our legacy is to provide quality services that help families manage final arrangements in the death of a loved one, or to help relieve the burden of funeral planning and preparation by family members.
---
Don't see your business?
Contact us here to get your business listed above!