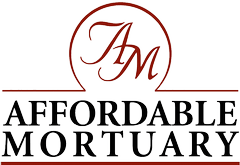 Locations
Affordable Mortuary

2934 Esplanade

Chico, CA 95973-0219
About Us
Affordable Mortuary was established in 1993. Affordable Mortuary specializes in cremation. Funeral and burial services are also offered. At Affordable Mortuary, we realize that not everyone wants or needs the traditional funeral service, nor can they afford the high cost of funerals. We offer a wide range of choices to fit your individual needs. We can provide an economical cremation as well as a full service personalized traditional funeral. Our experienced staff is here to guide you through this difficult time.
---
Don't see your business?
Contact us here to get your business listed above!