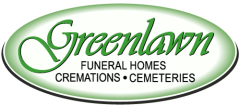 Locations
Greenlawn Funeral Home Southwest

2739 Panama Ln

Bakersfield, CA 93313-3721

Greenlawn Funeral Home Northeast

3700 River Blvd

Bakersfield, CA 93305-1027
About Us
Greenlawn Memorial Park was the vision of Ed Helm (1891-1952). Having already established Bakersfield Monument Company in 1927, he witnessed a rapidly growing Bakersfield and knew that the time would come when additional interment property would be needed. To that end, Greenlawn Memorial Park was established in 1931, and in 1934, the planning process began for Greenlawn Mortuary. In 1941 Ed himself turned the first shovelful of earth for what would become the location of the chapel.
---
Don't see your business?
Contact us here to get your business listed above!