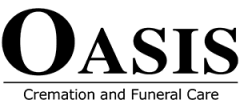 Oasis Cremation & Funeral Care
website
Locations
Oasis Cremation & Funeral Care

1687 W Prince Rd Ste 101

Tucson, AZ 85705-5040
About Us
At Oasis Cremation and Funeral Care, we're here to help make it easy to choose a simple and affordable alternative to a funeral home - all at the lowest price in Tuscon. We are a funeral home dedicated to providing you with the most personalized, compassionate, dignified service possible at a fair cost. Our mission is to provide a dignified, affordable and practical service to every family we have the honor to work with. Some of our unique qualities include respect for multicultural and religious diversity, we provide ideal combination of price and quality, we have exceptional and caring staff and we are privately owned/operated.
---
Don't see your business?
Contact us here to get your business listed above!